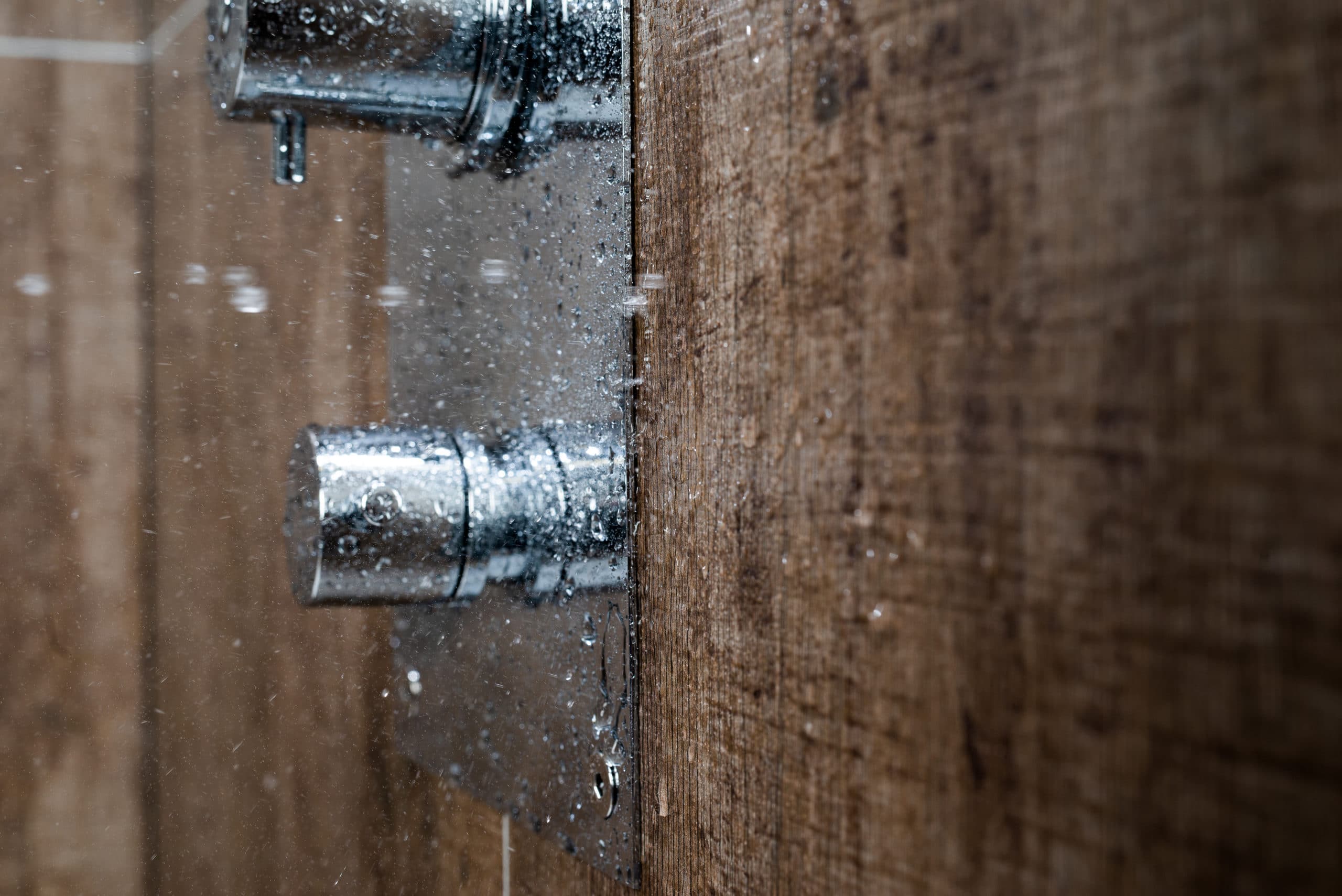 What is Fibo?
Fibo is a leading supplier of high-quality waterproof wall systems. Our wall systems are easy to install, durable and eco-friendly. The systems are certified according to wet-room standards and the panels come with a 25 year manufacturer's warranty.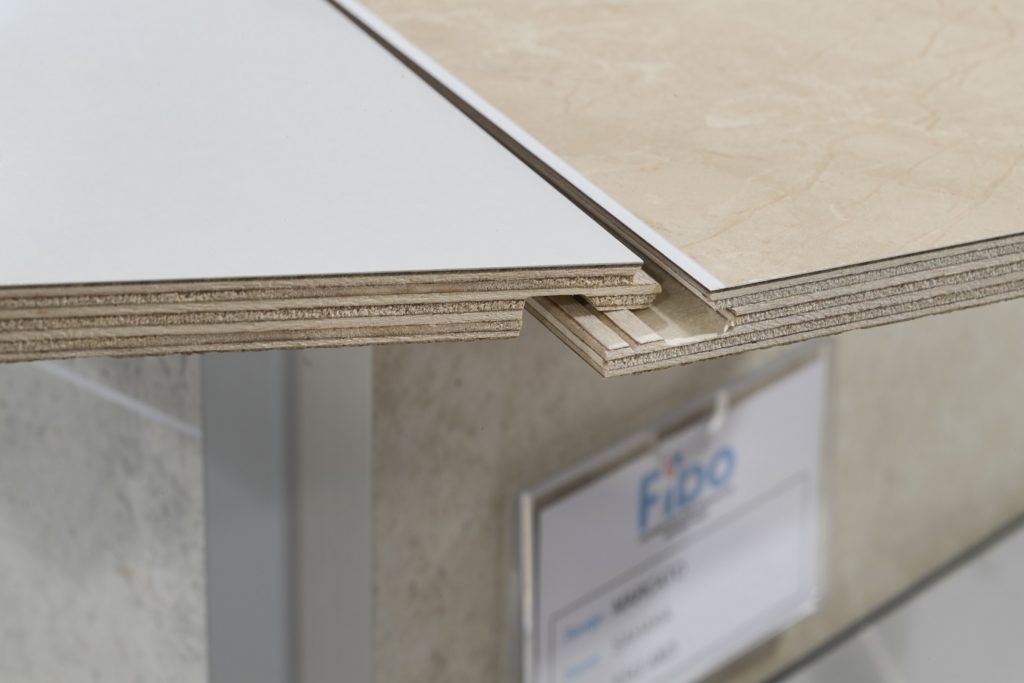 A complete wall system
The Fibo wall system gives you 100% waterproof walls with exceptional durability for bathrooms and kitchens.
The system is as easy to install as it is to handle; full-height panels are clicked together with the Fibo Aqualock tongue and groove joint, which provides virtually invisible join lines. Profiles and accessories have been developed through 70 years of experience in more than one million wet rooms and kitchens across Europe.
The Fibo wall system is easy to clean and requires minimal maintenance. All our waterproof wall panels have been independently tested and verified as Antibacterial in accordance with ISO 22196:2011. This verification confirms that our wall panel surfaces are able to inhibit the growth of microorganisms that form E.coli and Staphylococcus aureus.
Read more about how our Accessories and Profiles are used to create a complete wall system.
Fibo and its benefits in two minutes!
Watch our brief video to learn more about our complete Wall Panel System, and its benefits.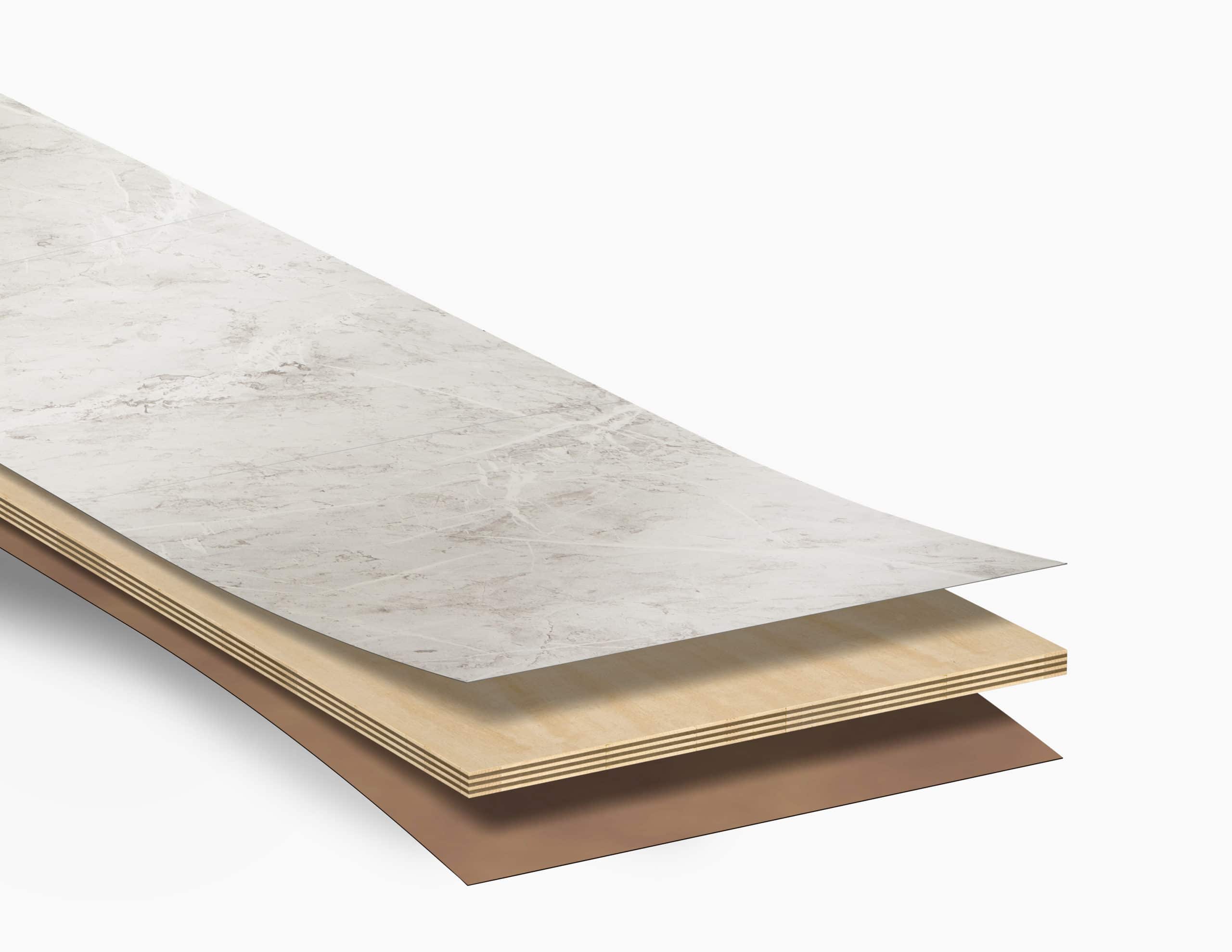 World-class wall panels
A Fibo wall panel is made of a layered plywood core sourced from PEFC certified wood. The boards are pressed together and covered with high-pressure laminate so that you get the membrane in front. You then get a great looking, 100 percent waterproof and environmentally friendly wall in the style you want for your bathroom or kitchen.
With bathroom panels of 2400mm height, 600mm width and 10.2mm deep, you can quickly and easily cover the entire wall from floor to ceiling.
Kitchen Splashback panels come in two sizes, 580mm height x 600mm width and 900mm height x 600mm width and are designed to cover the splash zone between the kitchen counter and the top cabinet or as a full-length back wall. The panels protect the wall from water and cooking spills and have antibacterial properties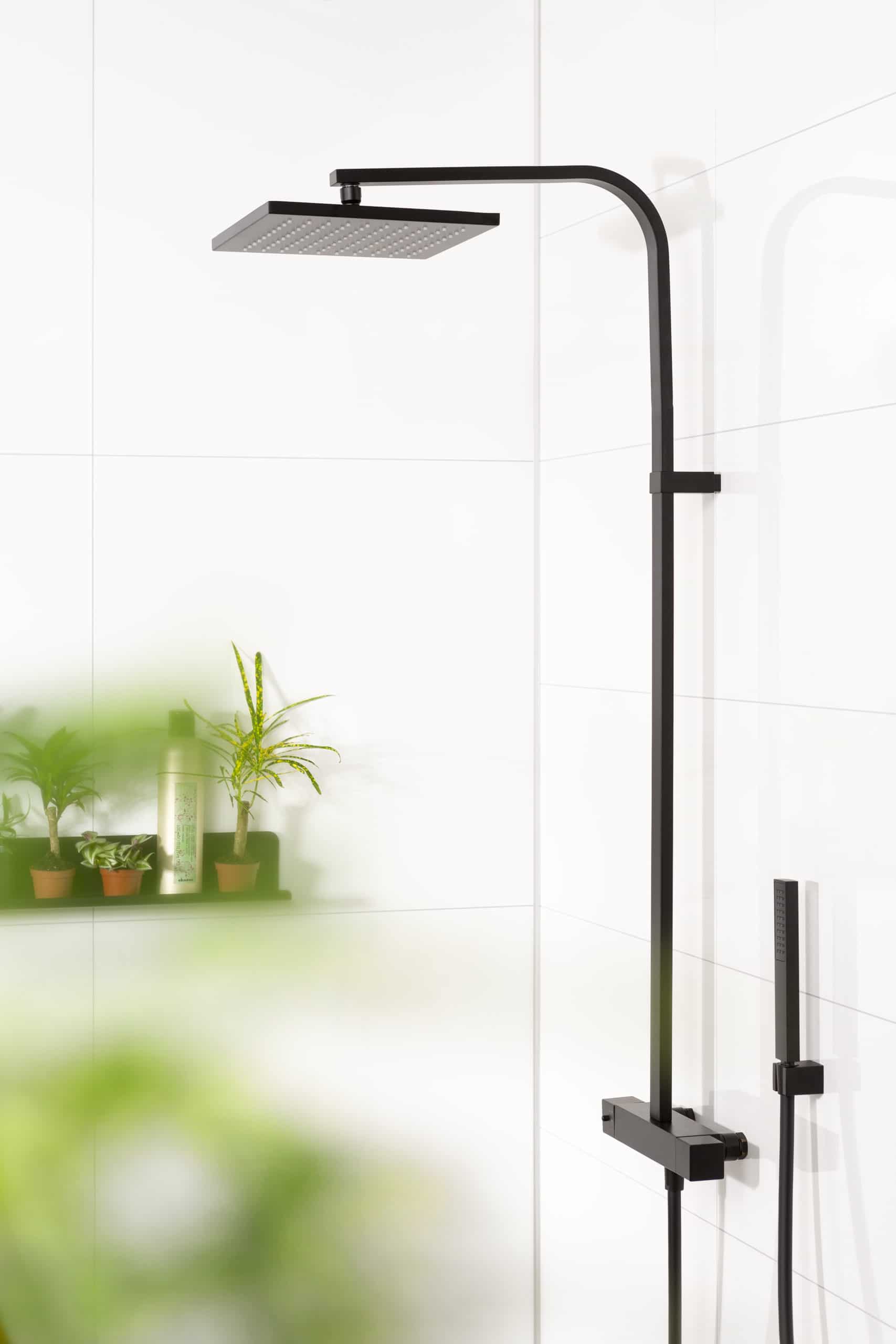 Why choose Fibo?
With a Fibo wall system, you get a safe, affordable and durable solution for wet rooms and bathrooms. Full-height panels, less preparation and much simpler installation make it up to five times faster to fit a Fibo bathroom compared to a tiled bathroom. There's less waiting time for drying and curing, fewer craftsmen and less waste. Providing a more efficient working process for those larger projects.
We can offer the 25-year warranty because we know that our system and surfaces have been tried and tested for 70 years. Our layered plywood panels and high-pressure laminate can hide any damage on the walls behind. And can even be fitted onto existing tiles.
In use, the smooth surfaces of our panels make cleaning much easier than tiles with grout lines. This has also made Fibo a preferred choice in environments with extra strict hygiene requirements.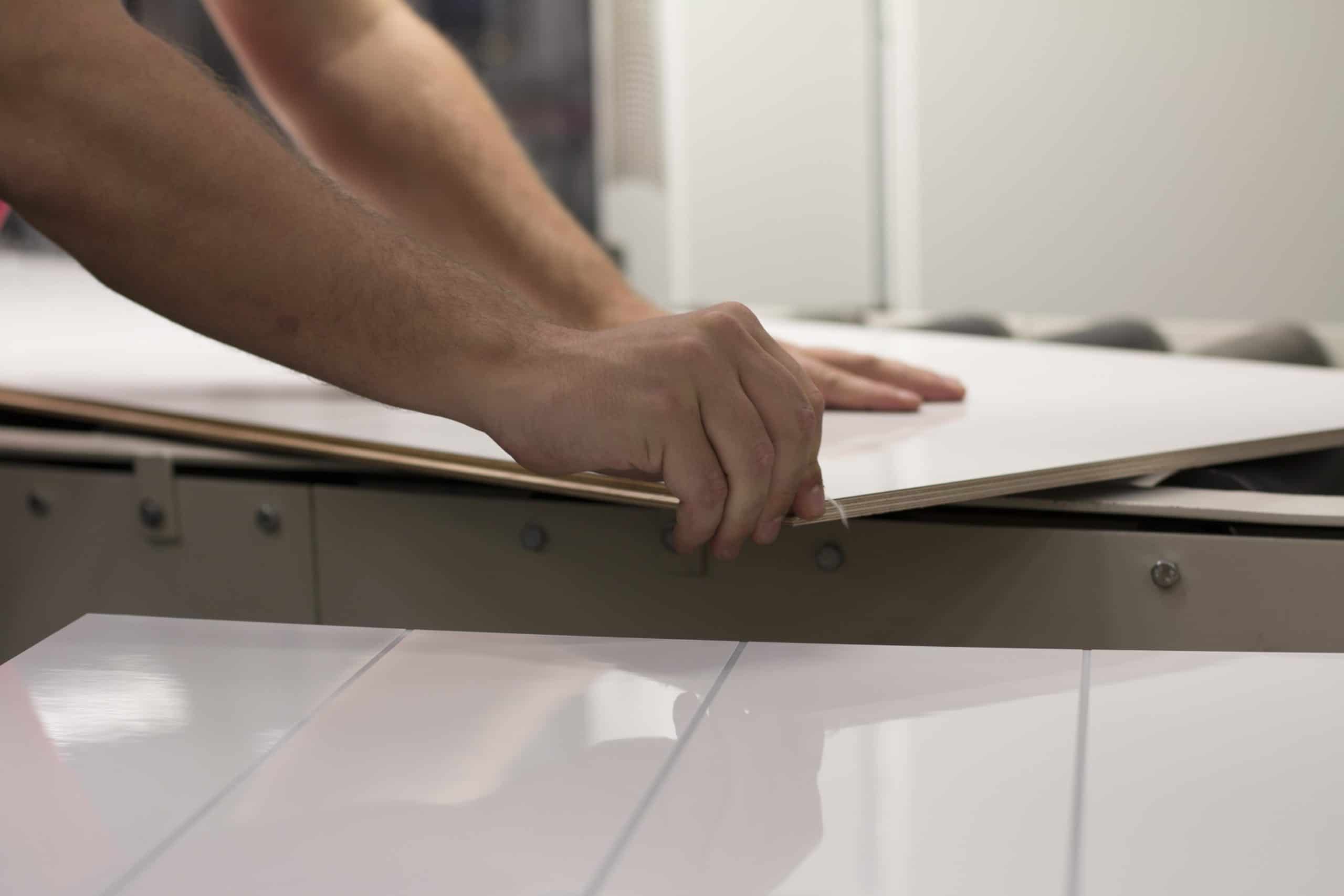 Experience through more than 70 years
Ever since 1952, we have worked to protect the walls of wet rooms – from the very beginning with just panels to our complete wall systems. Tried and tested for every environment, from large ships and fishing vessels to private homes to larger housing projects, schools, hospitals and grocery stores.
Production still takes place in Lyngdal, Norway. Here we have upgraded the factory to become a modern low-emission plant that produces more and more panels using less and less energy – with reduced waste and increased recycling for new raw materials.
All our panels come with their own EPDs that tell what imprints they make on the environment. They can be used in environmental certification of major construction projects, and in our annual environmental report you can follow where we are going.
Read more about our environmental commitments.
Easy installation

Five times quicker than tiles

Manufacturer's Product Warranty

25 year guarantee

Ideal for Offsite & Modular

Saving you time and money
How to repair small chips and cracks in Fibo wall panels
Easier & more cost efficient than tiles
8 reasons to make the smarter choice
Easy and quick to install
Shorter installation time
Lower fitting cost
Shorter down time
No plaster board required
Environmentally friendly
Installation training
25 year warranty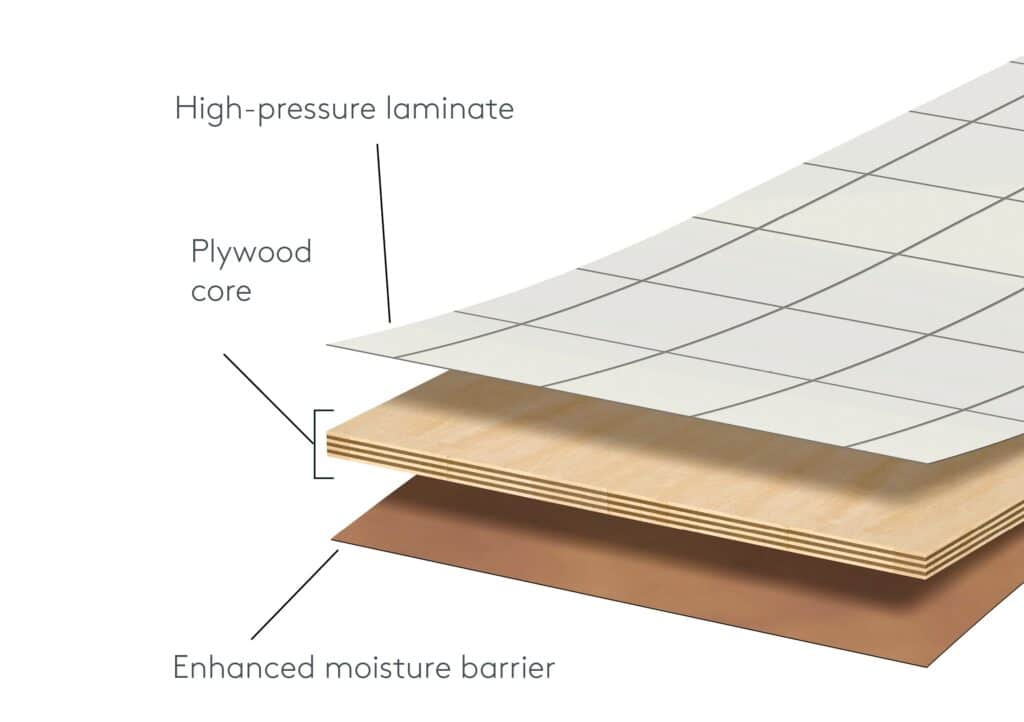 | | Tiles | Fibo |
| --- | --- | --- |
| Quick and easy to fit | | |
| Simple to work with | | |
| Budget friendly | | |
| Easy to cut | | |
| No grouting | | |
| Lightweight | | |
| Washable | | |
| Low maintenance | | |
| Waterproof | | |
| Hygienic | | |
| Warm to the touch | | |
| Colourfast | | |
Case studies
Private houses, modular, pods, shops, restaurants, kindergartens, health centers and hotels: See why they chose Fibo!
See more