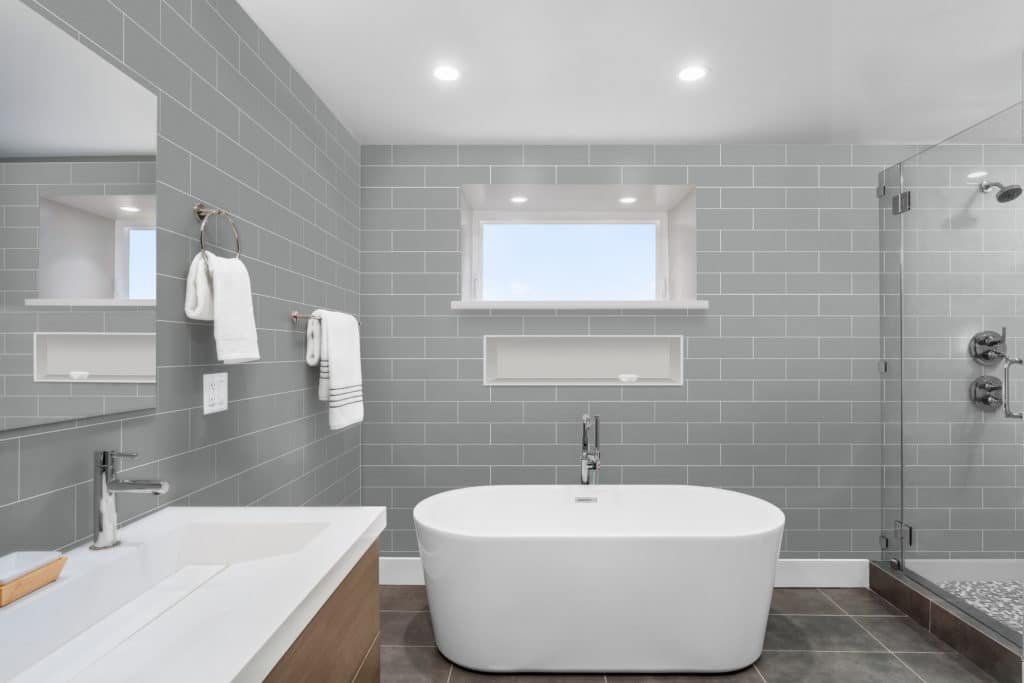 Fibo Add New Range and Designs to its Wall Panel Offering
Leading waterproof wall panel manufacturer Fibo has added several new designs to its extensive range, including an on-trend Metro Brick design and three new blue decors to its Contemporary range – offering an even wider choice for design conscious customers looking to refresh their bathroom and kitchen spaces.
---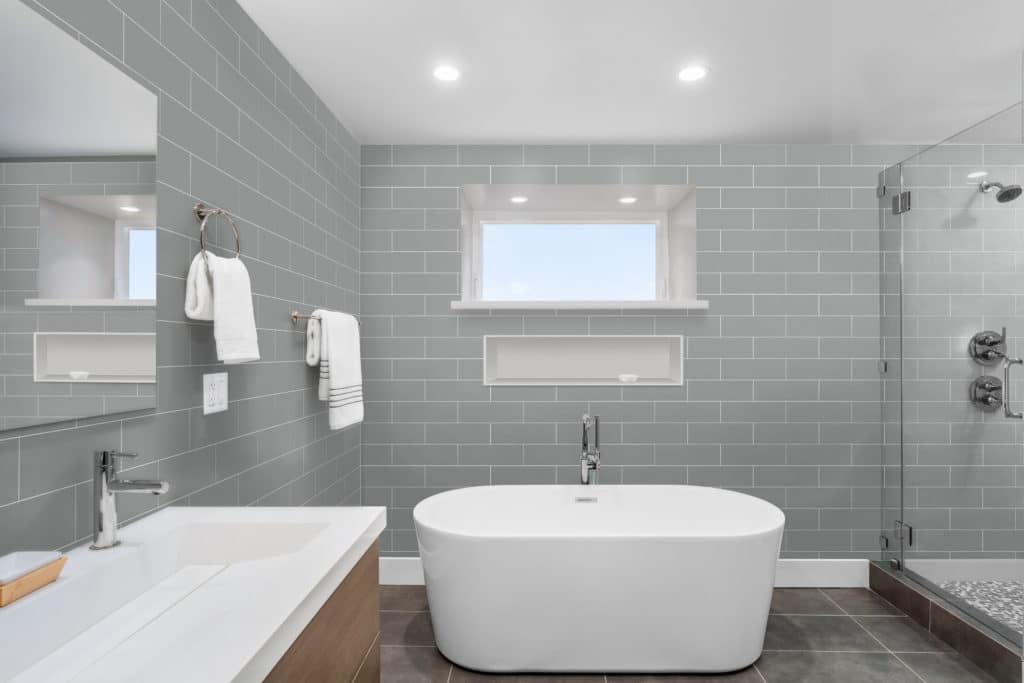 The Metro Brick designs are part of a brand new range from the wall panel manufacturer – the Urban Collection. Using its unique routering method, the design features a 3D tile-effect pattern, to mimic the effect of staggered 30x10cm brickwork. This range is inspired by the art deco movement that brought metro tiles from the London Underground and New York Subways in the 19th Century into the kitchens and bathrooms of residential homes.
The new range is available in five stunning white or grey finishes:
Aberdeen, a dark grey, matt finish
London, a glossy, warm grey
Denver White, a gloss white finish
White Silk, a white silk decor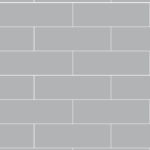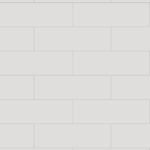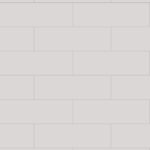 In addition, Fibo has also added three new blue decors to its Contemporary Tile Effect range. Bringing a breath of fresh air to classic styling, the Contemporary collection offers a range of both high gloss and matt finishes in a choice of modern colours and styles.
The three new colours will appeal to those looking to create a luxurious space that makes the most of this popular colour trend. Midnight Blue creates impact with a dark and dramatic hue in a gloss finish. For those looking for a matt blue, the new Smokey Blue and Dusty Blue decors are perfect to create a chic space, with Dusty being a deep 'air force' blue, and Smokey Blue, a darker shade finished with trendy grey undertones.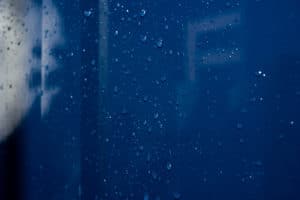 Speaking on the new designs, Nicola Lewis, Marketing Manager at Fibo said, "We work with an extensive number of customers and end users – from housebuilders, to social housing, to leisure and education. Therefore, we are consistently striving to improve our range and provide ultimate flexibility and choice.
"By adding our stunning new Metro Brick range, as well as three new blue collection colours, we are providing customers with even more beautiful options that look and feel like tiles but can be installed many times faster without the need for any grout, thanks to our Aqualock 'click' system.
"What's more, these new designs will also come with our market-leading 25-year warranty, so once properly installed, customers can be guaranteed of the panels water tightness, robustness and colour retention. We are also pleased to announce there will be further designs and colours added to our Urban Collection in 2021."