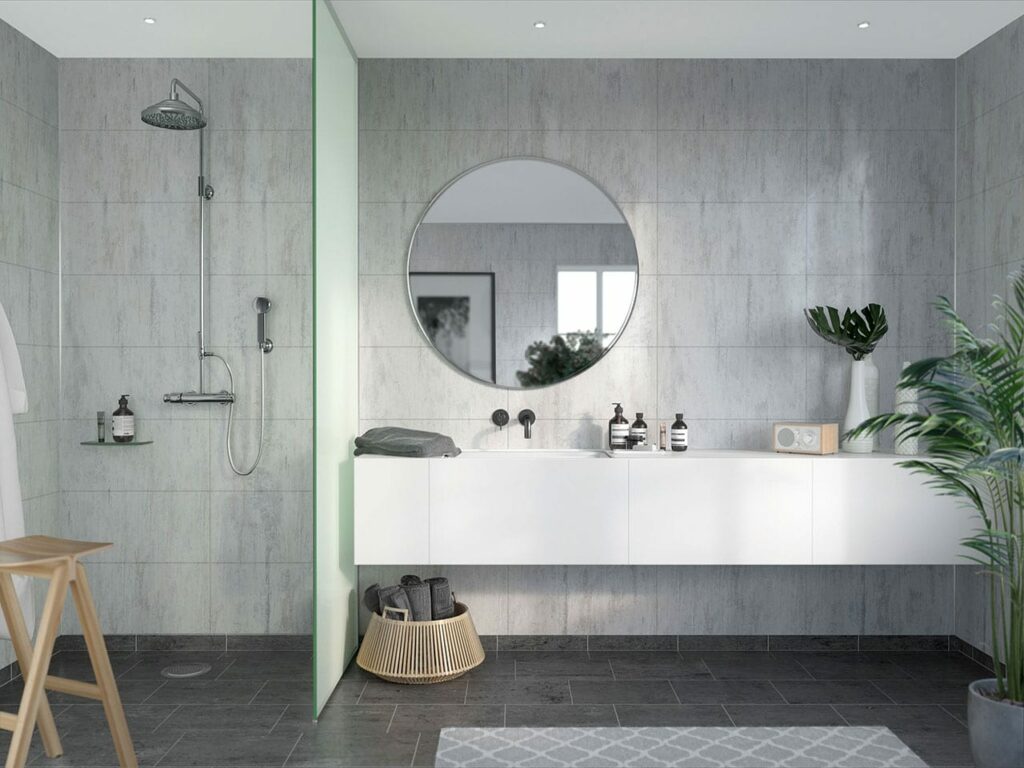 Feel Inspired: 2023 Bathroom Design Trends
Bathrooms are one of the most popular rooms to renovate, with a noticeable shift from the purely functional to an opportunity to reflect the latest design trends and create a truly beautiful space, somewhere to escape to at the end of a long day. Read on, as Rachel Oddy, our Head of Marketing, explores the design trends sure to take 2023 by storm…
---
Warm and bold
As we all dream of escaping the hustle and bustle of everyday life, adopting a warm and bold colour scheme with your bathroom space can give you the feeling of checking into an exclusive hotel in a distant and faraway place.
Inspired by real materials and colours that we find in the heat, creating a golden glow can deliver the feeling of warmth (even without the heating on) and transform your bathroom into a cosy and welcoming atmosphere. Why not try the Toscana, Sandstone or Golden Brown Marble décor from our Timeless and Signature collections?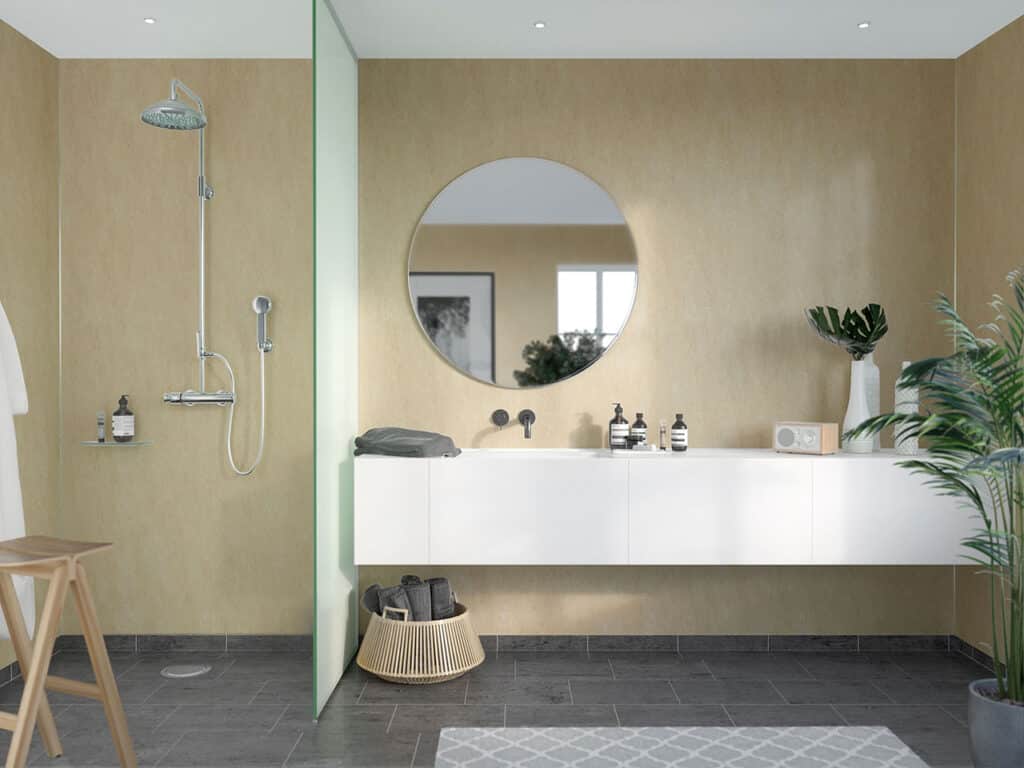 At one with nature
The biophilic design trend is clearly here to stay! Incorporating natural elements is a great way to enhance well-being and create a spa-like feel in the bathroom, setting the stage for good mornings and tranquil evenings.
Creating this connection between the natural world and our interiors can be achieved with the addition of luscious greenery, making use of natural light in the bathroom and by integrating elements – such as materials, textures, patterns, shapes and colours – that mimic nature.
For example, consider introducing the texture and aesthetic of wood, stone or marble into your bathroom design. At Fibo, we have a range of realistic wood-effect wall panels on offer, including Rough Wood, Avalon Pine and Shabby Chic – all perfect for 'bringing the outdoors in'.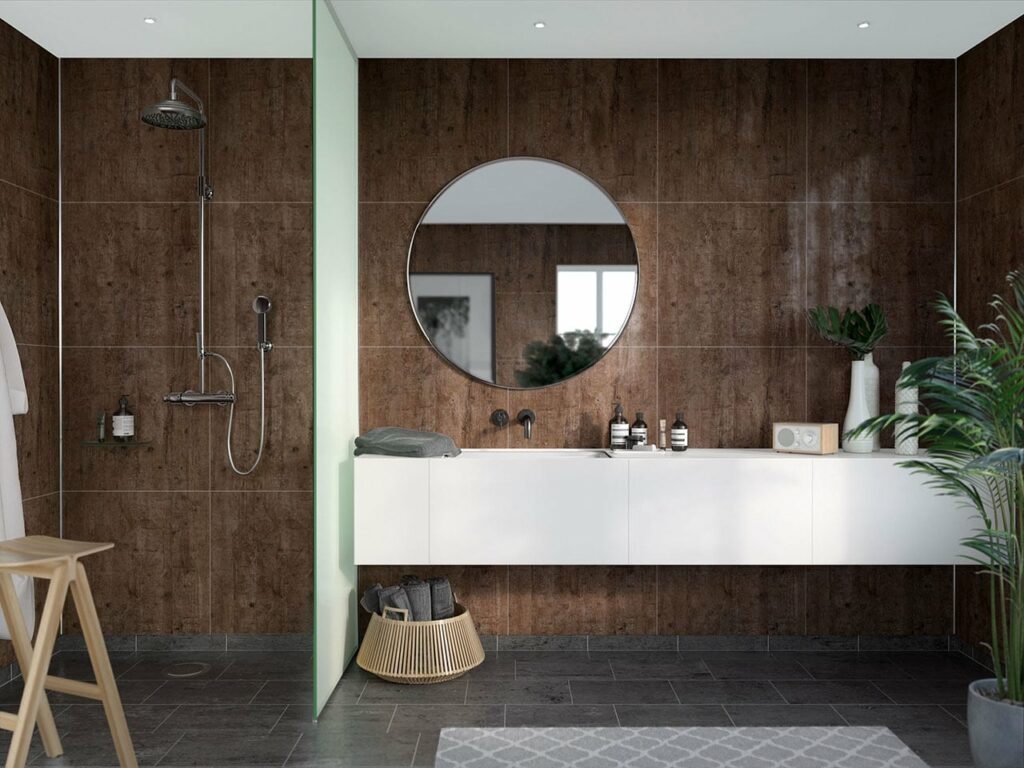 Elegant and bright
White marble is a material and an aesthetic that will remain forever classic, and so will the light, elegant and romantic expression that it helps to create.
A light and bright bathroom is synonymous with a luxurious and calm space, ideal for those fresh mornings and relaxing evenings. Choosing an elegant material, such as white marble, can also help to open up and make a room look and feel bigger, something that can be further enhanced by bringing more natural light into the space, as well as the use of glass decors and soft, gentle textiles.
At Fibo, we love the marble aesthetic as much as you do, with a range of decors to choose from, including the ever-popular White Marble and new Bright Marble.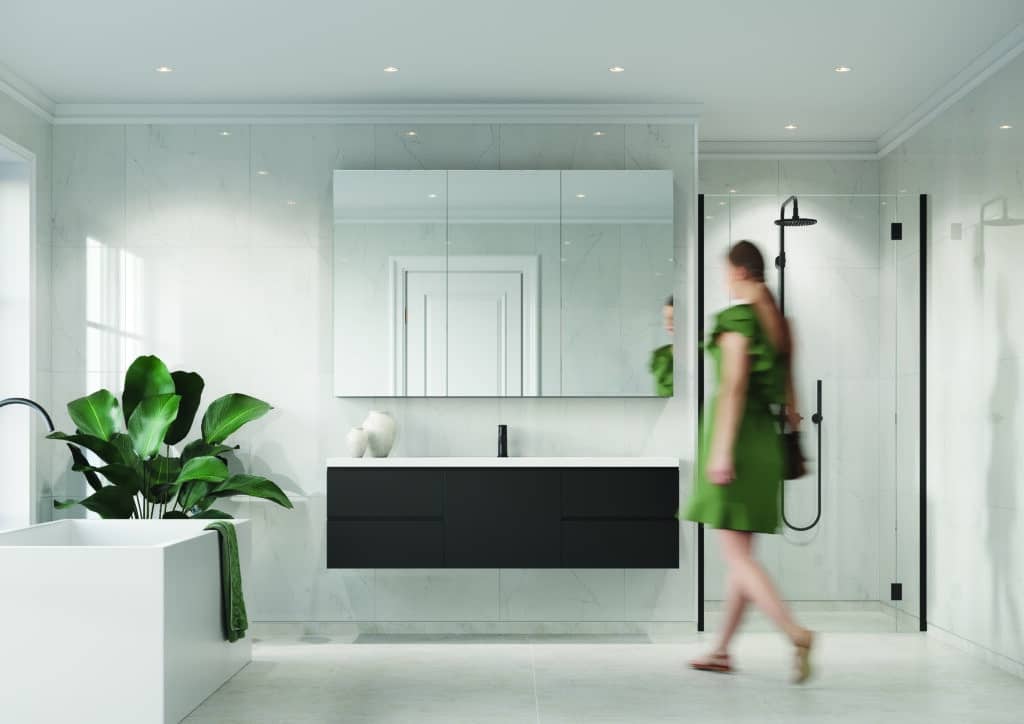 Reasons to choose Fibo
Our waterproof wall panel systems are an exciting alternative to traditional bathroom tiles. All our wall panels are 100% waterproof, quick and easy to install, and incredibly durable, available with an industry-leading 25-year guarantee. As well as the wall panels themselves, we also offer the profiles and accessories, including sealant and adhesive – everything you need for a fully waterproof system and straightforward installation.
With over 70 decors available from across our six collections, you're guaranteed to be spoilt for choice!