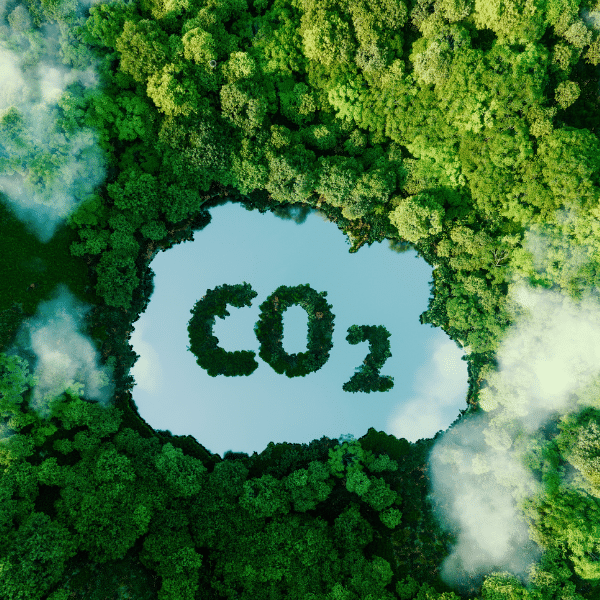 Fibo's ESG Strategy: Delivering on responsibility with our ESG pillars
Achieving true sustainability is about more than just working greener, with three core pillars: environmental, social and governance responsibility (ESG). At Fibo, we're constantly working hard to further improve our performance across the board. Read on to find out more
---
Environmental
Considering the net-zero targets, we all have a responsibility – both personally and professionally – to do more to reduce our carbon footprint and adopt more environmentally-friendly practices. At Fibo, we're no different!
We've always said that our panels are the greener option and now we have the proof. According to independent research carried out in 2022 by Norwegian consultants Asplan Viak, it was found that our wall panels had a 37% smaller carbon footprint than tiles.
As a business, we work to the ISO 14001: 2015 Environmental Management standard, demonstrating our commitment to the adoption of more sustainable practices. As well as reducing our plastic use by 50% since 2017, we've also worked hard to lessen the amount of waste generated during the production process. For example, any leftover materials are either reused in the factory or burnt as a biofuel (where possible), helping to heat our buildings and plant facilities.
Of course, when it comes to saving carbon and working greener there is always more to be done, and we are constantly on the lookout for ways we can further improve.
There are many reasons for this carbon saving and one of those is the fact that our wall panels are manufactured with a high-quality plywood core, with all timber coming from PEFC-certified forests. Not only is timber an inherently renewable and carbon-friendly material, we're also careful to source our raw materials from responsible sources, offering full traceability.
Social
A key part of our social responsibility is creating and maintaining a positive and diverse/inclusive working environment, with satisfied employees who are passionate about all things Fibo.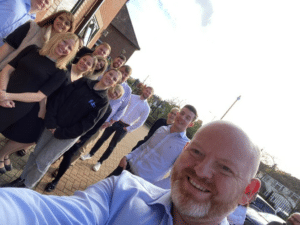 Thanks to our continued market growth, the last year has seen us further expand and invest in our team. It's great to see so many people who are proud to work for Fibo and help shout about the benefits of our waterproof wall panels – all contributing to a happy work family.
A great way to measure our performance in this area is to look at our Employee Net Promoter Score (eNPS) – a metric used to measure employee engagement and loyalty towards a business, with the score ranging from -100 to 100. As of our last ESG Report, our eNPS score stands at 50 – something we're very proud of!
Governance
This third and final pillar is all about ethical business behaviour and our internal operations. From strengthening our supply chain management process, through the implementation of our Business Partner Management Manual, to investing in high-quality training for all new employees and ensuring fair working conditions, with our participation in Fair Play Agder.
But, like the 'E' and the 'S' that go before it, there's always more to be done.
More information
If you're interested in finding out more about our ESG Strategy, why not download our latest ESG Report?