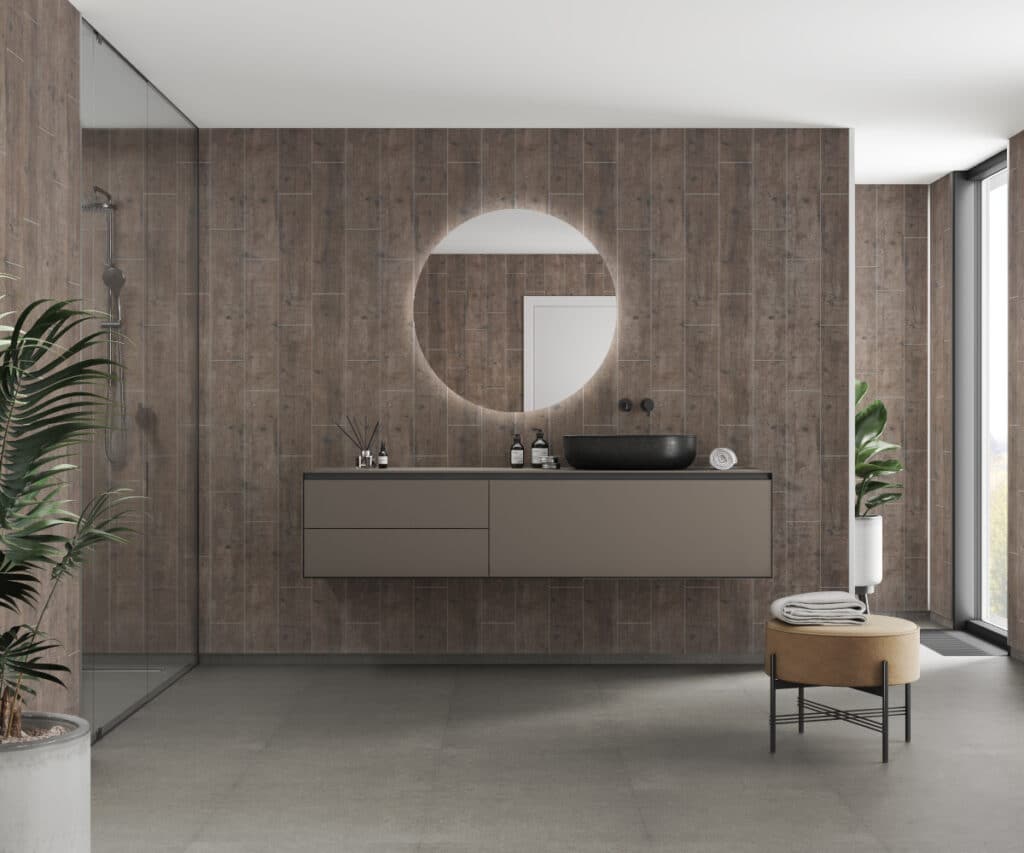 A look back at 2022 with Fibo
2022 has been another busy year at Fibo, as we looked to build upon a successful 2021 and further establish ourselves as the market leading provider of tile-effect waterproof wall panels. Here, we take a look back at some of the highlights from the last 12 months.
---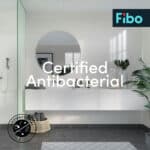 The antibacterial solution
We started the year strong, sharing the news that our wall panels were certified as antibacterial. In response to market demand for healthy and hygienic spaces, we tested our wall panels and found they were able to inhibit the growth of bacteria, such as E. coli and Staphylococcus aureus. With the absence of grout lines, wall panels can protect against the growth of these infectious bacteria, helping to form more hygienic environments. This makes our wall panels perfect for the healthcare setting or for those who just want to keep their bathrooms bacteria free at home.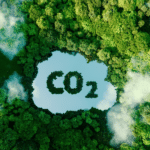 Reducing your carbon footprint with Fibo
We continued this positive start to the year by conducting independent research into our wall panels' environmental performance. Norwegian consultants Asplan Viak found that a UK bathroom with Fibo wall panels installed had a total lifetime carbon footprint that was 37% smaller than the same tiled bathroom.
One of the key reasons behind this smaller carbon footprint is the materials used, with a plywood core accounting for 80% of the panels weight. The wood captures carbon during the growth of the tree and stores it for the lifespan of the product. As the wood used in our Fibo wall panels is harvested from renewable PEFC certified forests, customers can be assured of the sustainability of the material.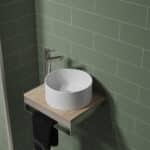 New designs
In amongst all these new developments, we added a selection of new, trend-led designs to our Urban, Signature and Scandinavian collections.
The Straight Herringbone design came available in three shades: the bold and distinct Ocean Blue, the serene and elegant Olive Green and the striking Denver White. While the Vertical Plank tile pattern design was another exciting addition to the Scandinavian Collection. Available in three natural and wood-effect decors: Rough Wood, Shabby Chic and Avalon Pine – two of which were brand new to Fibo.
And finally, the high-gloss and luxurious Bright Marble décor became available in a large format tile pattern as part of the Scandinavian Tile Effect Collection and as a plain, non-tile effect panel in the Signature Collection.
Free Trials
We always say that our wall panels are the perfect fit for offsite manufacturers and social housing providers. They are able to be easily fitted over existing tiling, as well as direct to plasterboard or studwork, making them five times faster to install than traditional tiling. Not only this, they require no wet trades or specialised equipment to install, needing only basic carpentry skills to cut to shape and fit.
To prove this, we decided to give offsite manufacturers and social housing providers the opportunity to use our wall panels on a project for free, with the launch of our free trial. If you are interested in taking part in this free trial, contact: Sales@Fibo.co.uk.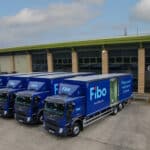 New fleet of lorries
Another exciting moment was seeing our new Fibo branded lorries hit the road. Working with our partner Expect Distribution, we now have a brand-new dedicated fleet of lorries to safely and expertly deliver our products across the UK. Look out for one on a road near you soon!
South Lanarkshire Council
Our partnership with Scotland's South Lanarkshire Council is nothing new, with our wall panels having been installed in over 25,000 of their properties over the last 18 years. This long-standing partnership shows the benefits of Fibo wall panels to the social housing sector.
2022 saw us take a trip to one of their latest refurbishment projects in Cambuslang, Glasgow, where we got to see the installation of our wall panels in action. Make sure to watch the case study video if you haven't already.
On the road
We've also had the pleasure of seeing many of you in person at the various exhibitions we've attended this year. In fact, 2022 saw us attend three different trade shows, all throwing up their own unique set of exciting moments.
First up was kbb in Birmingham, where we debuted our incredible new exhibition stand featuring a bespoke water feature, demonstrating the waterproofness of our wall panels. The water feature quickly became a key talking point for passers-by, with one person even enquiring about purchasing it! This was followed by CIH in Manchester where we had another chance to share why our wall panels are perfect for the social housing sector. We wrapped the year up with Offsite Expo, where we demonstrated why our wall panels are a good fit for offsite manufacturers and showed off some of our latest decors.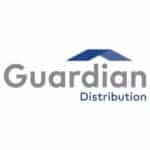 Fibo's continued growth
As we continue to grow into new markets, a clear highlight of the year for us was forming a new partnership with Guardian Distribution. Building upon our existing warehouse in Northern Ireland, working with Guardian Distribution will enable us to create a wider distribution network across the Republic of Ireland, extending our offering and providing easier access to our range of tile-effect waterproof wall panels.
Not only this but we also further expanded our team. With several new additions to the sales team and a new Operations Manager, our team is looking stronger than ever and ready for the New Year!
Here's to you
So, with 2022 soon to come to an end, we'd like to say 'thank you' to you, the people who keep us going. We've had another fantastic year and we couldn't have done it without you. Here's to an even better 2023!