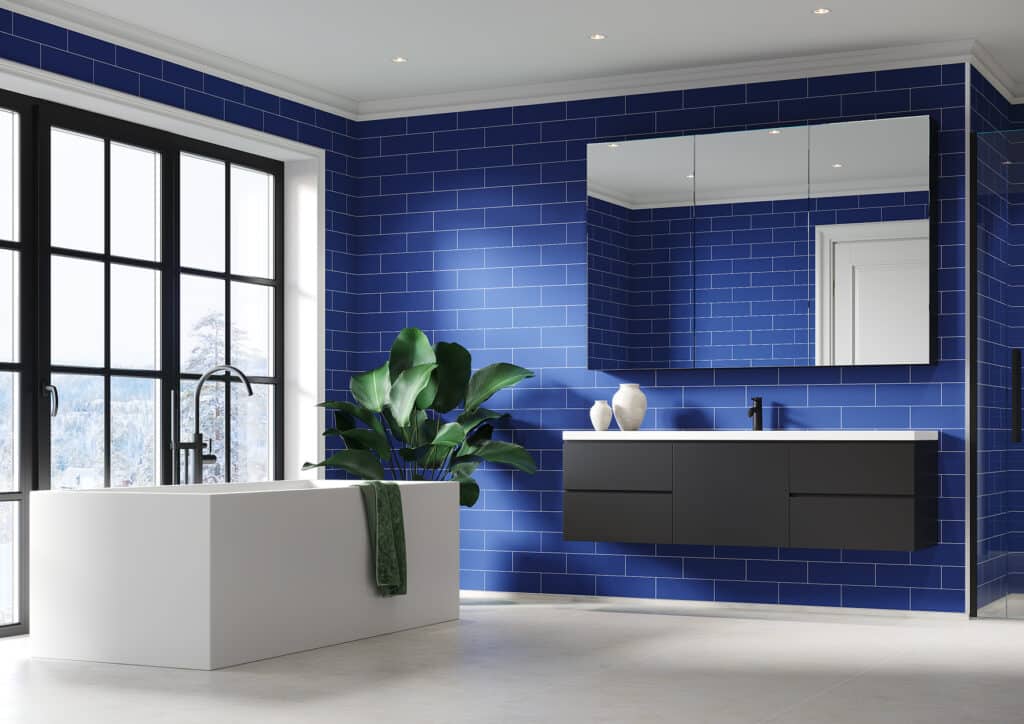 Five reasons why wall panels are the perfect Offsite fit
At Fibo, we always say that waterproof wall panels are the perfect fit for Offsite Construction. But why is that? In this blog, Scott Beattie, our Managing Director, explores five reasons why offsite manufacturers should consider switching from tiles to panels.
---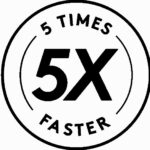 1) Engineered for speed
We all know that one of the most frequently proclaimed benefits of offsite and modular construction are the time savings, providing the industry with a faster and more efficient way to build. A key part of this is having the right building products by your side, otherwise you risk falling behind and losing these time efficiencies along the way.
Compared to tiles, waterproof wall panels can be as much as five times faster to install – a very real time saving! We manufacture our wall panels with a unique Aqualock tongue and groove joining system, meaning the panels easily click together to form a reliable and waterproof join with minimal fuss.
2) No wet trades required
Another reason for this speed of installation is the fact that wall panels can be installed directly onto plasterboard or timber stud partitions, with no wall preparation, specialist trades or expert tools required – only simple carpentry tools.
All of this eliminates the need for wet trades – including plasterers, tilers or painters – ideal for a clean and no-mess finish in a controlled factory environment.
3) Strength and durability
A key factor of the offsite process is that the modular pod or units will be manufactured in a factory environment, before being delivered and lifted into its final position. This journey can be long and may pose the risk of bathroom or kitchen tiles chipping and cracking along the way, which can lead to more headaches once the unit has reached site.
As a result, you need building products that will survive this journey from factory to site, as well as provide a long-lasting and reliable finish once in-situ. Wall panels are commonly manufactured from a timber core, providing both strength and durability. In fact, did you know that all Fibo panels come with a 25-year warranty? Providing building owners with peace of mind that the panels will continue to perform for years to come.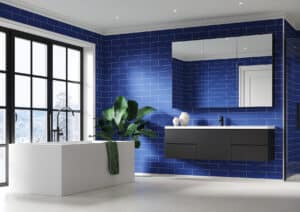 4) Wide range of designs available
One of the obstacles facing the uptake of modular and offsite construction can be the misconception of modular homes as being identical and character-less; when this is far from the case.
Fibo's waterproof wall panels are available in a huge range of traditional and contemporary designs, taking inspiration from the latest architectural trends, meaning that you'll be spoilt for choice. We also offer a range of tile-effect panels, with our 3D grout line meaning that you can get the look and feel of tiles but with all the benefits of panels!
5) Carbon footprint
We're all looking for ways that we can be kinder to the planet and offsite construction is no different. In fact, offsite itself can be a more sustainable building method, helping to reduce the time spent on site and the likelihood of errors or issues.
Selecting building materials that are environmentally friendly can only add to this greener construction. At Fibo, we're proud that our wall panels offer a 37% carbon saving when compared to tiles!
More information:
If you're a modular or offsite manufacturer and would like to try waterproof wall panels on your next project, contact us today to find out about our FREE trial – sales@fibouk.fibo.vps.dekodes.no or 01494 771242.