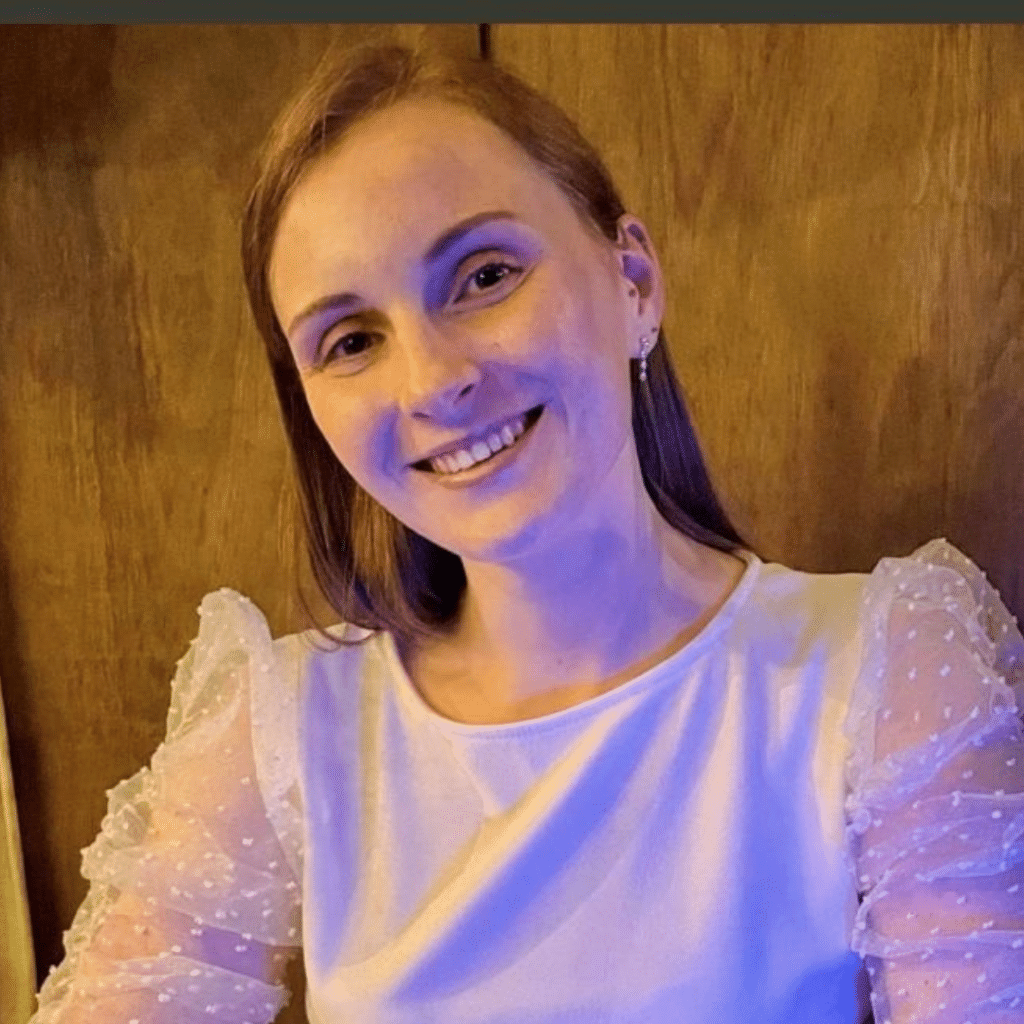 An introduction to Fibo UK
In this blog, Rhia Arden, Fibo's new Marketing Executive, describes her new role and her recent trip to Fibo's factory in southern Norway.
---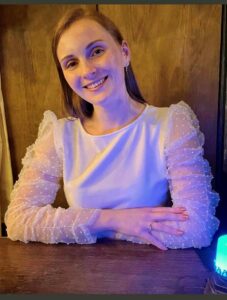 Hi, I'm Rhia and I'm the new Marketing Executive at Fibo UK. I will be working closely with Rachel Oddy, the UK Marketing Manager, to promote our wall panels and make sure that our Account Managers have the right Point of Sale (POS) materials for the showrooms and help to manage our social media channels.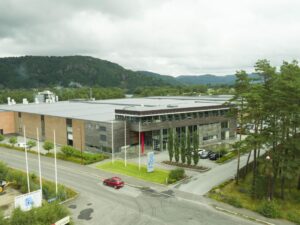 I come from a charity background, but my roles have been focused on marketing, PR and communications. I studied BA Journalism at the University of Roehampton in London and then MA Journalism, Media and Communications at Cardiff University.
A few other new starters and I recently had the opportunity to visit Fibo's Head Offices and factory in Lyngdal, southern Norway, to see how our waterproof wall panels are made. The trip was an amazing experience, and I got a great insight into the Fibo culture.
After a brief introduction to Fibo, we were taken on a tour of the factory. I'd seen some photos and videos of the factory beforehand but seeing it in real-life was very different. Someone visiting for the first time would never suspect that behind the quiet lobby, a large, noisy factory would be in operation up to 16 hours a day with countless state-of-the-art machines producing our waterproof wall panels. It's safe to say the sound-proofed doors certainly work!
The final (and my favourite) leg of the trip was going to Lindesnes Lighthouse at the most southern point of Norway. It has stood since the 17th century and has been a tourist attraction for every Fibo UK staff member when they visit Norway.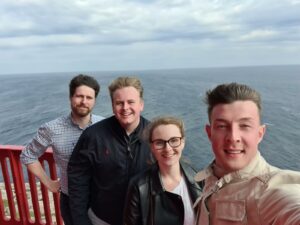 After the tour, we met some of the Marketing team who I will be working closely with and got given some Fibo merchandise – I can't resist free things!
Going on the trip with three men meant that I had quite a disadvantage when I tried to install the wall panels! However, our wall grips helped you to get a good hold of the panels for easy installation. We were told that all panels have a high-quality multi-layer plywood core, and it provides a durable and solid base for the high-pressure laminate on the front and an enhanced moisture barrier on the back. This means that the panels longevity is better compared to the likes of MDF.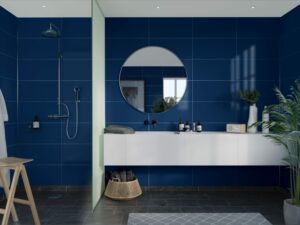 After looking at the many different décors that we produce, my favourites from our UK range are the Midnight Blue from the Contemporary Tile Effect Collection and the Bright Marble Gloss from the Signature Collection. I think a mixture of our tile and non-tile effect panels can look stunning, especially if you have decided to create a feature wall in your bathroom.
Due to the nature of my role, I'm hoping that I'll be back to visit the factory before too long and meet more of the Fibo Norway team.
A very big thank you to my UK and Norwegian colleagues who made the trip happen!
More information:
Why tile, when you can Fibo? Learn more about what makes our waterproof wall panels so great or browse through our collections.